Registration Now Open for The Women's Regatta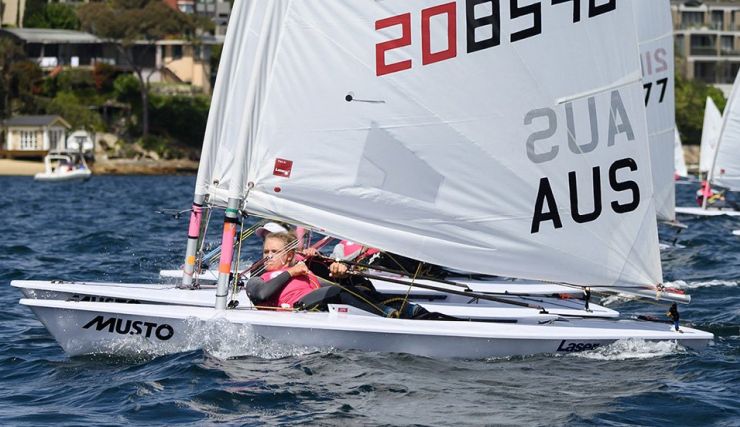 Registration is now open Here for The Women's Regatta which will be held on Saturday 3 December 2022 at Double Bay Sailing Club.
The one day event is open to women sailors around Australia. It will include races on Sydney Harbour, great food, entertainment, and activities aimed at women of all ages who currently sail an ILCA / Laser dinghy, or are looking to return to racing.
Double Bay Sailing Club will also run a series of small-group training clinics in the weeks leading up to the event, focusing on improving sailing skills such as race starts, upwind technique, and downwind technique.
For more information go to the Double Bay sailing Club web site page Here.
---
Accommodation Deal & Links for Nationals
The Travelodge Hurstville is offering 20% discount to sailors and families for the Oceania & Australian Open & Youth Championships 1-8 January 2023 at Georges River Sailing Club.
To access the discount for stay dates between 30 December 2022 and 9 January 2023 book Here and use the promo code: TH15013197.
Alternatively you can call the hotel directly (02 9171 2555) to book and quote the promo code: TH15013197.
While you are in the making arrangements mode there are links below for NoR, Entry and if you need one for boat charters.
---
ALCA Youth Solidarity Program to Boost ILCA 4 Participation
A call to Action – Australia is in danger of losing its status as a world leader in Laser sailing.
European sailors won all 12 medals at the 2022 ILCA 4 Youth Worlds.
All 4 gold medals at the 2022 ILCA 6 Youth Worlds in the USA went to European sailors.

The ALCA is responding with a 'Youth Solidarity' program. This program is designed to encourage clubs to choose the ILCA 4 (Laser 4.7) for girls & boys transitioning from junior training classes & will be rolled out Nationally.

A similar program has been running in Europe since 2018. It is designed to encourage more girls & boys into Laser sailing via the ILCA4 pathway.

Our initial launch will be at the upcoming Nationals to be held in Sydney at GRSC. This year the focus will be on female sailors.
Each Australian Laser district (5 states + NT) will be asked to select a young female sailor to compete at the Nationals. The selected sailors will receive the following support from the ALCA:

Free entry into the championship.
Free ILCA 4.7 charter boat in race condition.
Free squad coaching during the regatta.
Free Solidarity squad T-shirt

They will be supported throughout the event by a suitable mentor & will get the chance to meet & chat with members of the Australian Sailing Team & Australian Sailing Squad.

The selections will not be limited to sailors currently in the Laser class. Female sailors considered to have potential can come from any class if they meet the selection criteria. We plan to caste a wide net advertising this opportunity to the broader sailing community.
Any enquiries about this initiative should be directed to solidarity@laser.asn.au
Application forms can be downloaded PDF Word or complete the online application form Here.
Application forms should be submitted by October 25th. Successful applicants will be notified on first week in November.
---
Under 21 Worlds Concludes in Portugal
The Under 21 World Championships concluded on 28th August at Vilamoura, Portugal. There were 238 competitors (158 ILCA 7 and 80 ILCA 6) in the series which was sailed in light breezes. Only seven of the scheduled 12 races were completed with no racing on the final day due to the wind never reaching above 5 knots.
It was very close in the ILCA 7 with Team Germany taking first and third with the winner Ole Schweckendiek first by a single point from the host country's José Mendes with Julian Hoffmann third.
With greater consistency in the light conditions the ILCA 6 winner was Eline Verstraelen from the fabulously strong Team Netherlands. Eline won by six points from Eve McMahon from Ireland and Italian Giorgia Della Valle.
There were seven Australian's competing with Sylvie Stannage the best of the women at 22nd and Stefan Elliot-Shircore the best of the Australian men at 28th.
The full results, photos and media are all linked on the event web site Here.
---
Oceania Laser Masters Darwin
The 2022 Oceania Laser Masters is being hosted by Darwin Sailing Club with 37 competitors from Australia & New Zealand competing in the week-long event (20-26 August). Competitors have travelled from near & far with some driving their boats north whilst others decided charter boats were a better option.
Racing has been taking place on the fabulous waters of Fannie Bay. The water is a bright aqua colour, weather is warm as many sailors hit the water in shorts. The weather and conditions couldn't be more glorious. Racing has been in the afternoons leaving the mornings to relax although this has come at a cost with quite shifty conditions on the racecourse leading to some mixed results.
After race BBQ and drinks in the Rotunda has been a daily occurrence and the most popular addition to the regatta. It has created a fantastic way to chat about the days racing, get to know the other sailors whilst watching the famous Darwin sunsets.
Racing at the top of the fleet has been close in both ILCA 6 and 7. Results for the event are Here . Photos of the sailors enjoying the racing are on the DSC Facebook Page Here.
The Darwin Sailing Club, their staff & volunteers have done an amazing job with the regatta going very smoothly. Gary Martin, local laser legend, was the brainchild being the event being held in Darwin and the results have been beyond successful.
---
ILCA 4 World Youth Championships Underway
Great to see Ukraine competing even if arriving at the top mark on port with nowhere to go
The ILCA4 World Youth Championships were run 13-20 August in Vilamoura, Portugal. There are 426 keen youth sailors (154 girls and 272 boys) from 44 countries competing in six fleets. Sixteen Australians competed (9 boys and 7 girls).
Six qualifying and three final series races were completed for both boys and girls. The Italians showed the way early and went on to win both girls and boys events. In the boys Nicoló Cassitta won on a countback while in the girls Ginevra Caracciolow. The full results are Here.
The event web site with lots of event photos is Here.
There is a good scene setting You Tube video of day 1 action Here.
Big exercise launching 426 boats at Vilamoura, Portugal – osga_photo
---
World Masters 2023 Pattaya, Thailand
Summary information for masters sailors considering applying for entry to the World Masters in Pattaya, Thailand 8-16 Feb 2023 ILCA 6 and 18-26 Feb 2023 ILCA 7.
Royal Varuna Yacht Club Pattaya is a great venue
Details and application links are on ILCA web site Here
Applications are open until 1 October for the ILCA 6 event
Applications will open 22 September until 10 October for the ILCA 7 event
Each event limit is 200
Australian ranking will be based on results from 2022 National Masters (Westernport)
Sailors who didn't compete at Westernport will be ranked in order of application
We expect that all who want to compete will get an entry offer
---
Volunteers to Help With Nationals GRSC 1-8 January 2023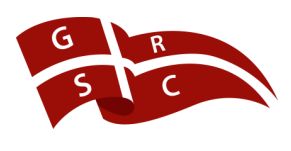 We are looking for volunteers to help make the Laser Open and Youth Championships at Georges River Sailing Club a success.
We need on and off water help over the 1-8 January dates of the event. If sailors or parents/family/friends of those competing can help out in the areas named for any of the days please fill out details on the web form Here.
If anyone has any specific things they would like to do, or discuss, they should feel free to call or email Georges River Sailing Club Sailing Manager, Andrew Hawkins, on 0457 152 168 or at grscsailingmanager@gmail.com.
---
Oceania & Australian Masters Championships 2023
The 2023 Oceania & Australian Masters Championships will be held at the Bay Sailing Centre Soldiers Point on Port Stephens 10-13 March 2023.
This event is a little later in the year than normal and was re-scheduled to avoid clashing with the ILCA World Masters Pattaya, Thailand 8-16 (ILCA 6) and 18-26 (ILCA 7) February 2023.
Port Stephens is our favourite venue for Masters events with great sailing winds and water and lots of accommodation in all price ranges.
Charters will be available from NB Sailsports and Performance Sailcraft Australia.
The Notice of Race for this event is Here. The Australian Laser Championships web site has more information and will be the go to location for the event.
---
Australian Laser Sailors in World Youth Events
Twenty two ILCA/Laser class youth sailors from Australia are sailing in World Championship level events overseas for youth, under 19 years of age, across July and August.

The third and final of these World Youth events is the ILCA4 youth world championships being sailed in Portugal from 13 -20 August. Fifteen Australians have entered (8 males, 7 females) in a huge fleet of 445 entries from 44 countries.
Most of them were to arrive with supporting parents a week before for the pre- event Regatta and training. Two Laser class coaches Annie Eastgate (Queensland) and Luke Elliott (Western Australia) are the travelling coaches for the Australian group, with a total of 104 coaches registered. The event web site is Here.
The ILCA6 Youth Worlds were sailed between 25th and 30th July from the Houston Yacht Club, in Texas, USA.  Six Laser Radial/ILCA6 youth sailors from Australia Anneke Meyer , Hugo Ralph, Myles Wilson (Queensland) Patrick Cummin and Hamish Gilsenan (Victoria), Liam Cox (Western Australia) pictured above sailed  in the fleets totalling 212 from 35 countries.
Hamish, Patrick and Myles were the best placed of the Australians. They sailed the second half of the series in the middle "Silver" fleet and finished with overall placings in the top half of the Silver fleet, with Hamish and Patrick in the top 15 for the event overall for under 17 competitors.
The Australian youth group at the ILCA6 youth championships  benefitted significantly from  the coaching of Brody Reilly, a current Victorian Laser Association coach and Australian 2020 Men's Laser Radial champion. Brody  as travelling coach spent five solid training days with them in Houston before the start of the regatta, and provided pre and post race debriefs each day. The reports back was that the racing was very close and competitive with nearly every sailor at or near the top of their respective national youth Laser fleet. The Australians improved their sailing with plenty learnt.  Most of the sailors from European and American countries had benefited from more large fleet experience, particularly during the last two pandemic disrupted years.
Eve McMahon from Ireland convincingly won the Women's event winning 8 of the 11 races. Eve is on a roll having earlier this season won the ILCA 6 Youth European Championship in Greece and the Youth Sailing World Championship in the Netherlands. Men's winner by a comfortable margin was Italian sailor Mattia Cesana who won six races.  Full results are Here.
Earlier between 10th and 14th July Evie Saunders and Jack Eickmeyer were Australia's representatives in the Men's and Women's World Sailing Youth World Championships sailed in the The Hague, Netherlands in ILCA6's. Evie who sails from the Manly Yacht Club in Sydney, finished second overall in the 56 boat fleet from 56 countries.
Jack Eickmeyer from Mornington Yacht Club in Melbourne finished strongly with a sixth and a tenth in the races on the last day to finish 27th overall in a fleet of 61 boats from 61 countries.
---
Women's Regatta 3 December Double Bay Sailing Club
The Women's Regatta will be held on Saturday 3 December 2022 at Double Bay Sailing Club, an integral event for female ILCA / Laser sailors around Australia.
The one-day event will include races on Sydney Harbour, great food, entertainment, and activities aimed at women of all ages who currently sail an ILCA / Laser dinghy, or are looking to return to racing.
Double Bay Sailing Club will also run a series of small-group training clinics in the weeks leading up to the event, focusing on improving sailing skills such as race starts, upwind technique, and downwind technique.
After the disruption of the past two years DBSC are looking forward to running this fantastic Regatta again and restoring it as an annual event.
Sign up to receive news and updates Here or watch out for entry and further details at the following;
thewomensregatta.com.au
instagram.com/thewomensregatta
facebook.com/thewomensregatta
#thewomensregatta
About The Women's Regatta
The Women's Regatta was first held in September 2018, planned and run by members of Double Bay Sailing Club. The regatta weekend incorporated yoga, coaching, racing, group dinner, and guest speakers; fostering competition, education, camaraderie, and fun.
The Women's Regatta raises awareness and encourages participation for women and girls in ILCA Laser sailing. The event brings together current female sailors; those who have sailed in the past; those wanting to get into sailing; friends and family of sailors; as well as an immense show of support from sponsors and volunteers. You can see some of their smiling faces and hear commentary Here.
---
Evie Saunders 2nd in World Sailing Youth Worlds in The Hague
Evie Saunders at the Youth Worlds The Hague, Netherlands – Photo Sailing Energy
In the Youth World Championships this year there were  431 youth sailors from 67 countries competing in 11 separate events.
Evie Saunders after a very strong start finished second in the 56 boat ILCA 6 fleet in the World Sailing run 2022 Allianz Youth World Sailing Championships July 10-14 off the coast of Scheveningen in The Hague, Netherlands.
Seven of the scheduled nine races were completed in the ILCA 6 event.
Information and results for the event are Here.
---
Australian Sailing Club Participation Programs Guide
Australian Sailing has just released its Club Participation Programs guide which it says gives clubs and class associations a valuable resource to assist in delivery of sailing programs aimed at attracting and keeping members (and potentional members) engaged with the sport.
This guide AS say will help sailors and coaches through their sailing journey in delivering coaching and programs specific to the various skill levels (beginner/learn to race, intermediate and advanced).
While the guide is written generally to cover participation in all manner of sailing craft from Optis to foiling boards the principles should be useful for club and class participation & training programs.
The guide is Here.
---
Laser Rowing Option
Winter winds are sometimes pretty ordinary so maybe then you can get some more use from your Laser with this Haka Laser rowing kit.
Originating from Switzerland this frame and oars setup looks well engineered though at 2,000 Euro for the frame and 700 Euro for the carbon fibre oars it is not cheap. It could allow safe rowing in combination with sailing in open water where regular rowing shells might offer rowing in combination with swimming.
More info from the Swiss firm is Here and a video on the concept is Here. How the kit connects is on the graphic Here.
---
New Arrangements for Australian Sailing Insurance
Australian Sailing have re-negotiated the personal accident and public liability insurance which they hold.
Personal Accident Insurance
The policy covers all AS members and now also volunteers of AS affiliated clubs.
In summary the policy;
Covers all members and volunteers of AS affiliated clubs
Covers sailors when racing and training or practicing for races
Covers delivering a yacht to and from a race
Covers travelling directly between home and a club
No longer covers travelling to or competing in overseas events
Does not cover persons when on the club premises in a personal capacity (having a meal/ drink, working on boat etc).
Does not cover persons when engaged in recreational boating activities (going for an afternoon cruise, coastal journeys etc)
Full details including changes from previous arrangements, coverage, benefits and claims are on the AS web site Here.
Many personal travel insurance policies provide broad coverage overseas including for competition. If competition is excluded from your policy then AS say that this coverage can be arranged for clubs and individuals by contacting the AS insurance broker Stedfast IRS Pty Ltd trading as Network Insurance Group.
Public Liability Insurance
The definition of insured persons under this policy now reads:
All Australian Sailing accredited Officials and Volunteers, only whilst working for or conducting activities on behalf of Australian Sailing or affiliated clubs;
All Australian Sailing accredited Instructors, only whilst working for or conducting activities on behalf of Australian Sailing or accredited Discover Sailing Centres;
All Australian Sailing accredited Coaches while working for or conducting activities for Australian Sailing or an affiliated club or an affiliated class association;
and only if not otherwise insured.
If you require assistance with additional insurance needs please contact AS brokers, Network Insurance Group as listed below.
Network Insurance Group | 1300 655 037 | sailing@networksteadfast.com.au | https://networksteadfast.com.au
02 9957 2544 | Level 12, 122 Arthur Street North Sydney NSW 2060 | PO Box 84 North Sydney 2059
---
Mara Wins ILCA 6 at Kiel Week Regatta
Congratulations to Mara Stransky winning the tightly contested ILCA 6 at the just concluded Kiel Week Regatta in Germany. The strong Australian team did well with four Australians in the medal race and Zoe Thompson finishing 6th, Casey Imeneo 8th and Elyse Ainsworth 9th.
Mara went into the medal race on Sunday with a handy lead. Just needing a reasonable place she wound up winning the the medal race.
Assistant National ILCA 6 Coach Ben Walkemeyer said it was a fantastic result for the squad. Ben commented "Mara sailed a pretty perfect race, she didn't take any unnecessary risks out there and led from the first top mark to the finish," said Walkemeyer. "She essentially had a fleet of four boats she had to look for and so started safely, got the first shift and it was all about protecting that reasonable position, and so that meant the race win right there."
Mara said of the result "It is so phenomenal to have all of us in the medal race and I credit most of my ability to get around this racecourse from working with the other girls. Everyone in the squad has the ability to win, and that is super exciting. I particularly want to thank my family and my home club the Royal Queensland Yacht Squadron plus the Queensland Academy of Sport sailing program, they have been really influential."
Full results are on the Kiel Week web site Here.
---
Jeff Loosemore Wins GGM Worlds
Jeff Loosemore on his way to an emphatic win in Mexico – Photo by John Pounder
The ILCA 6 World Masters sailed from the Vallarta Yacht Club in Mexico has concluded with an emphatic win for Jeff Loosemore in the GGM Division. Jeff won nine of the 12 races and had three seconds to win by 25 points.
MHASC club mate Rob Lowndes was eighth in the GGM division. Rob's commented on Jeff's win "Jeff is the GGM World Champion, his third world masters championship. His sailing today was as always meticulously planned and executed. He got a conservative start in the third row and sailed slow downwind to avoid any hint of a yellow flag to the extent that I was sailing at about the same speed! Having got that over and the overall win in the bag he let fly in the last race winning by at least a minute. Congratulations Jeff".
WA sailor David Luketina lead for most of the series in the GM Division but was pipped at the post by three points by Canadian Allan Clark.
Hard luck story of the final day was in the Legends Division where Bill Symes USA had 8 wins and a second with two races to go and so only had to finish both races to win. Instead he got a UFD (over start line early) in Race 11 and was disqualified letting "Boomer" Chris Boome win overall by one point. Rob Lowndes recalls that Chris was about the only sailor who started in Lasers 50 years ago and was ecstatic about his win. He was 3rd in the very first worlds in Bermuda in 1974.
The full event results are Here and photos and reports are on the event web site Here.
---
Brett Beyer World Masters ILCA 7 GM in Mexico
Brett Beyer was a clear winner in the Grand Masters division of the ILCA 7 World Masters just concluded in Mexico.
Brett finished with eight bullets in the 12 race series for a convincing win. Mark Little (GBR) and ILCA North America President Andy Roy were runners up. There were 24 in the GM fleet and 61 in the event in total. Steve Gunther was a creditable 7th. He like Brett showed the benefit of lots of practice, often together, leading up to the series.
This was Brett's 14 Laser/ILCA World Masters win and he has now won sufficient cubes at all levels to build a moderate sized bungalow.
Jeff Loosemore was 6th in the GGMs won by Tim Law (GBR). Too much sailing is never enough for Jeff. He is also competing in the ILCA 6 GGMs which start at the same Riviera Nayarit, Mexico venue on Saturday 11 June. Follow this event at the web site Here.
The full results of the ILCA 7 World Masters are Here.
---
Oceania Laser Masters 20-26 Aug Darwin SC
The 2022 Oceania Laser Masters Championship will be held 20-26 August from the Darwin Sailing Club Fannie Bay, Northern Territory.
The Notice of Race is Here. Entries/Registration are open until 20th June 2022 Here. After this date there is $100 late entry fee.
It is a long drive so most sailors will prefer to fly and charter. A limited number of charters are available from PSA Here.
There is a flyer with more information Here and web information and links Here.
NT Laser District have put a lot of work into the regatta and are looking forward to a great championship at in Darwin Sailing Club. Entry places and charters are still available so place your entry and come to compete in one of the best places you will sail at.
Contact NT Laser District at ntlaser22@gmail.com or Darwin Sailing Club admin@dwnsail.com.au if you need more more information.
---
France Wins ILCA 7 Worlds in Mexico
The ILCA 7 Worlds have just concluded in Vallarta, Mexico. 126 boats competed.
Jean-Baptiste Bernaz (France) by finishing 7th in the last race secured the position he held for most of the regatta to become the new ILCA 7 World Champion. This is the first time that France has won the ILCA 7 Men's World Championship. Cypriot Pavlos Kontides took Silver and Filip Jurišic from Croatia Bronze. 2021 World Champion, New Zealander Tom Saunders finished two points off the podium in 4th place.
Matt Wearn had to withdraw at the outset of the competition and is now recovering from an illness contracted last month.
Finn Alexander was the best-placed Australian in 13th equalling his best-ever World Championship result.
Finn commented to Mysailing, "It was a good regatta but I lacked a bit of consistency throughout the week and especially in qualifying. I had lots of good races and lots of positives to take away but there were a lot of points wasted, it's a little bit frustrating but still not a bad overall result."
Finn has had consistent places in the circuit events so far with a 15th in Princess Sofia Regatta in Palma, Spain, 12th at the French Olympic Regatta in Hyeres, France and now 13th in the Worlds.
Other Australian team places were, 29th – Luke Elliott, 41st – Ethan McAullay, 46th – Sam King and 72nd – Zac Littlewood
Iain Brambell Australian Sailing Team's new High Performance Director said, "The 2022 ILCA 7 World Championships was an ever-challenging test for the young Australian team's fighting spirit. The Australian ILCA 7 squad will depart Mexico with lessons they will continue to build from in their pursuit of next year's World Championship in The Hague and the first opportunity for 2024 Olympic Qualification."
Most of the squad will now head home for a break, before returning for a training block on the Paris 2024 racetrack in July.
Full results of the event are Here. News from the Worlds is on the event web site Here.
The ILCA 7 World Masters is underway at the same Vallarta venue (30 May-7 June) followed by the ILCA 6 Masters (9-17 June). There are seven Australians competing in the ILCA 7 Worlds and six in the ILCA 6. The respective event web sites are ILCA7 Worlds, ILCA 6 Worlds
---
ILCA 7 Worlds Mexico Underway
The ILCA 7 World Championships are underway at Vallarta, Mexico. The opening day under the hot Mexican sun on the Banderas Bay, saw 126 sailors began their hard road for the gold. Racing is due to take place every day until 28 May 2022. The fleet is split into the two fleets, where 63 sailors in each fleet will sail the first 3 days the Qualification series, followed by the Final series where the best half of the fleet will compete in Gold fleet and other part in Silver fleet.
As usual for this time of the year on Banderas Bay, the best wind comes around noon so the races are scheduled to start at 1300 every day. Nice and stable breeze today with 12 knots of wind allowing the fleets to start their first race without any recalls and delays.
Matt Wearn had to return back ashore before the first start as he did not feel well. With only one drop allowed from the qualifying series the current Olympic champion has put himself in a difficult position. Luke Elliott took the first win in the regatta in front of Jonatan Vadnai from Hungary and George Gautrey from New Zealand in Yellow fleet.
The results of the series are Here. The event web site is Here
Swifto Elliot winning in Race 1
---
Coaching Opportunity in Fiji
Fiji Yachting are looking for a National Coaching Director to manage and implement their national sailing coaching program. The Statement of Duties is Here.
Fiji qualified for the ILCA 6 event in Tokyo is is looking to lift the standard of its elite level sailors while introducing new sailors to the sport.
The activities in Fiji would be for 8 months each year, nominally from 10 April to 10 December each calendar year. Salary and conditions would be negotiated and would be relevant to the level of the duties and experience of the coach.
If you have an interest in this position please contact.
---
2022 ILCA 6 World Championships Texas USA
The ILCA 6 Women's and Men's World Championship were to be held in Qingdao, China on 10-17 October 2022. Due to the deepening COVID situation in China and its very strict quarantine regulations and restrictions, ILCA can't run the event there.
ILCA have announced that the event will now be 9-16 October 2022 at the Texas Corinthian Yacht Club Kemah, Texas.
Entry Applications are now open at the following links:

Women

Men
The Event website for any further information is Here.
---
Matt Wearn – French Olympic Week – Hyères
Matt Wearn had had a great start in relatively strong conditions in the French Olympic Week Olympic classes regatta in Hyères. Matt was leading with 2,1,1,1 in the 130 boat competition after two days. He went on to sit on top of the leaderboard for the qualifying series, but then dropped to third on the first day of the final series before qualifying for the Medal Race in sixth. Mat was 3rd in the medal race to finish the up and down series in fifth place. Pavlos Kontides won the series. Finn Alexander was the next best in the Australian team finishing 12th.
Our Tokyo Olympic representative Mara Stransky finished strongly with a second place in the medal race for a ninth place overall in the high scoring series in the Women's ILCA 6.
The full results of all classes are at https://sof.ffvoile.fr/results/
The event web site is at https://sof.ffvoile.fr/
---
Matt Wearn Comeback in Princessa Sofia Trophy
Matt Wearn, GBR Michael Beckett and NZL Tom Saunders with speed creases aplenty in Palma medal race – Photo by Beau Outteridge
Matt Wearn had a strong finish winning the medal race for a second place overall in the Princessa Sophia Trophy event in Palma on Mallorca, Spain 1-9 April. Matt came back from 122nd after two breakages on the first day with strong performances culminating in the medal race win. The 165 boat event was won by Michael Beckett from the UK. Luke Swifto Elliot was 14th just ahead of Finn Alexander 15th.
In the ILCA 6s Elyse Ainsworth finished 4th in the medal race to post a 10th place behind clear winner Sarah Douglas from Canada. Zoe Thompson and Casey Imeneo were 13th and 14th in the 89 boat fleet.
Full event results are Here.
---
2022 South Pacific Laser Masters 9 April to 2 May RQYS
The 2022 South Pacific Laser Masters in on 29 April to 2 May at Royal Queensland Yacht Squadron Manly.
This is always a great event and sadly missed during COVID.
The event web site with links to enter, and for the Notice of Race is Here.
---
2022 ILCA Masters World Championships – Riviera Nayarit Mexico – Final Call
ILCA has issued the following final call for three World Championships in Mexico.
2022 ILCA 7 Masters World Championship will take place May 30 – June 7, 2022. For event details, see HERE. To enter the event click HERE. Please note: Entry closing date is May 5, 2022.
2022 ILCA 6 Masters World Championship will take place June 9–17, 2022. For event details, see HERE. To enter the event click HERE. Please note: Entry closing date is May 12, 2022.
For those who may consider sailing also the ILCA Men's Worlds at the same venue before the Masters Worlds, please see the information below:
2022 ILCA 7 Men's World Championship will take place May 21–28, 2022. For event details, see HERE. To apply, see HERE.
---
Crowd Funding to support Ukraine sailors
EurILCA Chairman Jean-Luc Michon has announced a crowdfunding action to support the 17 ILCA sailors from the ILCA Ukrainian team and their coaches.
Jean-Luc said "The 17 Ukrainian sailors were outside of Ukraine, training or racing, when the war started. They can't go back home as most of them are from Kiev or Odessa. They are looking desperately for help and support in order to keep sailing and competing.
The money we are collecting will solely go to the ILCA Ukrainian Team to support travelling, training, and racing."
To get more information and contribute go to the GoFundMe page HERE.
---
NoR and Entries for Oceania & Australian Open & Youth Championships
The 2023 Oceania & Australian Open and Youth Championships will be held at Georges River Sailing Club on Botany Bay 1-8 January 2023.
After the disappointments of cancellation of the event scheduled in Fremantle, WA in 2021 and 2022 it will be great to stage these championships in 2023.
Botany Bay is a great venue for big sailing events with lots of open water and clear winds. The club is near to the airport and the surrounding suburbs have lots of accommodation options.
There will be great lead up events with the NSW & ACT Laser State titles at Wangi A.S.C. on Lake Macquarie in November 2022 and Sail Sydney on Sydney Harbour from Woollahra S.C. 13-18 December 2022.
The Notice of Race for this event is Here.
Entries can be placed $350 until 30th November 2022 Here and may be accepted with an additional $80 late fee after that date.
Charters will be available from NB Sailsports and Performance Sailcraft Australia.
Matt Wearn current Australian & Olympic Laser Champion – photo by Jesus Renedo
---
A Blast from the Past
In late February 2022 Andrew Englisch crossed Bass Strait over four days on a wing foiler.
This brought to memory the feat on 9th March 2005 by triple Olympian and super Olympic Laser coach Michael Blackburn.
Michael sailed his Laser the 115 n.m. from Stanley in Tasmania to Tidal Beach on Wilson Promontory, Victoria in one go in 13 hours and 1 minute. He averaged 8.7 knots and hit a top speed of 19.7 knots down a breaking wave.
The story is recounted Here
There is more in the recently established archive of Laser News publications online on pages 21-22 Here and a YouTube video Here.
Michael Blackburn "Blackers" apart from this feat and representing Australia in three Olympics has now coached three back to back Olympic Laser Olympic gold medal winners.
---
Places Available for ILCA 4 & 6 Youth Worlds
Places are available for ILCA 4 (Vilamoura, Portugal) and ILCA 6 (Shoreacres, Texas USA) World Youth Championships. Due to COVID these Youth Worlds events were cancelled in 2020 and Australians were prevented from travelling to the 2021 events. For 2022 we will have sailors back on the starting line.
ALCA has worked with Australian Youth sailors to optimise the big fleet tactical regatta experience at ILCA World Championship events since 2009.
A big part of that has been assuring teams utilise Australian coaches who bring those World Championship experiences back to Australia. The experience gained at ILCA Youth Worlds is not only transformative for young adults, but also for the standard of sailing back home.
ALCA is delighted to advise that Annie Eastgate has been nominated by Australian Sailing as Australia's ILCA4 Youth Worlds Championship coach travelling to Portugal in August, Brody Riley has been nominated ILCA6 Youth Worlds Championship coach travelling to Texas. While these positions are subject to respective team forming and fundraising ALCA is optimistic that both teams will be competing with coaching support.
Over the years ALCA has worked with hundreds of families, dozens of teams and sponsors to finance coaches. Work has begun for our 2022 Youth Worlds Teams:
ILCA 4 Youth World Championship regatta 9-20 Aug 2022, Vilamoura Portugal. Pre-regatta and regatta coaching proposal dates are 19-30 July 2022. Australian Sailing and ALCA are discussing team coach support.
ILCA 6 Youth World Championship regatta, Shoreacres Texas USA. Pre-regatta and regatta coaching proposal dates are 19-30 July 2022. Australian Sailing and ALCA are discussing team coach support.
Applications for these and all other ILCA World Championships can be placed on the ILCA web site at https://sailing.laserinternational.org/public/site/event-list.
For further information please contact ALCA Youth Development Officer Don Elks
---
2022 Australian Masters Championships
The Australian ILCA Masters was run very successfully between 25-28 February at Westernport Yacht Club in Victoria. There were 106 entries with 31 ILCA 7s sailing in one fleet, 30 ILCA 6 Grand Masters in a fleet and the other ILCA 6 age divisions in a third 45 boat fleet.
The venue Balnarring on Westernport Victoria provided excellent open water and good clean winds. These combined with ocean and wind swells gave some exhilarating rides and fair racing. All ten scheduled races were completed with light breezes on day one followed by six races in 15 to 18 knots on days two and three and around 12 knots for the final two races. Tides were an issue in the second half of the series when they were pushing the fleet over the start line. On the final day the second ILCA 6 fleet managed four general recalls and three black flag starts before the final race got away minus the 25% of the fleet which were black flagged.
The Westernport Yacht Club did a fabulous job both on and off the water. Racing was run like clockwork and the logistics of launch and retrieval of the support boats from Westernport, Sommers and bay side clubs were run with military precision. Catering at the club after racing, the functions and free beer from an event sponsor Bright Brewery were all much appreciated by the sailors.
There was a two day coaching clinic lead by Brody Riley & VLA head coach Rhett Gowans held before the series. This was fully subscribed and very successful.
The winner of the ILCA 7 fleet was Master Brett Bayer WSC/DBSC. Brett won six races edging out Apprentice Matt Blakey PMYC. Sommers YC Apprentice Sean Bly was third. In the ILCA 6 GM fleet John Jager McCrae YC won by a point from Sandringham sailor James Mitchell with David Early GRSC third.
The full results with age divisions scored separately are Here.
The age division podium places are listed below.
Division
1st
2nd
3rd
First Women
ILCA 6 Apprentice
Vaimooia Ripley MHASC
Vaimooia Ripley MHASC
ILCA 6 Master
Owen Mc Mahon RBYC
Danial Blight BSS/RQYS
Gayl Robinson SYC
Gayl Robinson SYC
ILCA 6 GM
John Jager McCYC
James Mitchell SYC
David Early GRSC
Christine Bridge RQYS
ILCA 6 GGM
Jeff Loosemore GR/MHASC
Tim Alexander NSC
Michael Pitt RQYS
ILCA 6 Legend
Kerry Waraker RQYS
Lew Verdon MHASC
Kevin Phillips GSC
ILCA 7 Apprentice
Matt Blakey PMYC
Sean Bly SomersYC
David Newman DBSC
ILCA Master
Rob Barnes DBSC
Nick Alexander MHASC/DBSC
Stuart Holdsworth RPAYC
ILCA GM
Brett Beyer WSC/DBSC
Gavin Dagley PMYC
Steve Gunther PMYC
ILCA GGM
Gary Martin Darwin SC
Mike Stockdale PLYC
There are great photos by Jon West which you can view and purchase Here.
---
EuroILCA Announcement Ukraine War
Following the announcements from the Olympic Committee and World Sailing regarding the war in Ukraine, EurILCA have announced that they will not be taking entries from or running events in Russia or Belarus. Both these are EuroILCA Districts.
Like the conflict itself this is (currently) distant from us however we support the action taken by EuroILCA and like them look forward to an immediate end to all hostilities and hope for a time in the near future when we can compete again together.
The full Euro ILCA statement is Here.
---
ILCA Annual Handbook for 2022 Available
All you wanted to know about the class its rules and bylaws geography and news in one neat volume. The 2022 ILCA Handbook is now available online on the ILCA web site Here.
There are 10 years of Handbooks also available Here.
---
Laser Newsletter History Collection
Rob Lowndes has put together a collection of Laser newsletters "Lasernews" starting with the first in September 1974 through to the last in 2007. This gives a superb account of the history of the class in Australia and especially in the NSW/ACT District.
As a Laser 50th anniversary project Rob has had the Lasernews scanned and now posted on the NSW & ACT Laser web site at http://laser.asn.au/?page_id=4946. There is some background Here.
Rob has included a handy headline guide for each edition so you can browse though Laser history by subject as well as timeline.
In compiling this collection and the guide I suspect that Rob has spent many hours combing the newsletters so, if he wasn't before, he is by now the foremost source of factual Laser legend in the land.
Thanks to Rob for his work on this project and even greater applause for the authors and editors who compiled the newsletters over the years. Also thanks to Paul and Yoko Hargan who managed to collect and collate these pieces of history.
---
New Australian Olympic ILCA 6 and 7 Coaching Line Up
The Australian Sailing Team made changes to their coaching line up for the Paris 2024 campaign.
The team is under recently appointed High Performance Director Iain Brambell OLY.
Carolijn Brouwer and Ben Walkemeyer will join forces to coach the ILCA 6 squad.
Brouwer, the new National ILCA 6 coach, represented the Netherlands and Belgium at three Olympic Games in three different classes. Most recently she has been coaching the Australian Sailing Futures Program Nacra 17 squad.
Brouwer said "I feel really strongly about developing a strong squad culture that not only helps the girls advance their skills on the water, but also helps them grow as people off the water."
WAIS coach Walkemeyer has been appointed as the Assistant National ILCA 6 coach. He was one of four sailing coaches included in the most recent AIS Elevate Athlete2Coach program, in-part for his work with the Australian Sailing Futures Program ILCA 6 squad.
Spaniard Rafa Trujillo who coached Jake Lilley to a 7th place finish in the Finn class at the Tokyo 2020 Olympics is the new National ILCA 7 coach. The role was vacated after three-time Olympic gold medal winning coach Michael Blackburn was appointed as Australian Sailing Technical Director last year.
The full Olympic class coaching line up is Here.
---
Late Entry Fee for Australian Laser Masters Removed
VLA Chair John d'Helin has announced that there has been a strong take of of places on the start line for the Australian Laser Masters. There are 93 entries so far.
The VLA and Westernport Yacht Club are looking forward to welcoming Master's sailors at Westernport in a few weeks time.
Due to the uncertainties created by the current COVID situation and representations from a number of sailors John reports that the $100 late fee has been removed. The organisers also plan to apply a considerate entry fee refund approach where COVID impacts on a sailor's choice to travel or not. This will be applied on a case by case basis on application to John d'Helin.
The revised NoR covering these changes is Here.
You can place your entry without the late fee Here.
A reminder this is the ranking event for the 2023 World Masters to be held in February in Pattaya, Thailand.
---
Australian Laser Masters at Westernport
The Australian Laser Masters at Westernport Yacht Club in Victoria 25-28 February 2022 is definitely going ahead irrespective of on again, off again WA Government determinations.
The Notice of Race for the event is Here. You can enter Here.
Entry links, documents, updates and results for the event will be on the Australian Laser app. Select 2022 Laser Masters Australian Champs in National & District Events.
The Australian Masters will be preceded by a two day coaching clinic 22-23 February. Information on the coaching clinic is Here. You can enter for the clinic ($150) Here.
Information on PSA charters for the Masters event ($1,000) is Here and NB Sailsports charter ($1,000) information is Here.
---
ALCA AGM 15 December 2021
The ALCA AGM will be held via Zoom on Wednesday 15th December 2021 at 11.00am AEDT (Vic, NSW, ACT, Tas) 10.30am ACDT (SA) 10.00am AEST (Qld), 9.30am ACST (NT) 8.00am AWST (WA)
Meeting ID 706 776 2418 PC or Mobile https://us06web.zoom.us/j/7067762418
By phone 08 7150 1149, 02 8015 6011 or 03 7018 2005
This meeting is normally held in person at the Australian Open & Youth Championships which unfortunately this year have had to be cancelled. All members are welcome to attend.
The agenda and reports are Here.
---
AS Youth National Camp – April 2022
Australian Sailing has announced a National Youth Camp shortly after the completion of Youth Sail Victoria in April 2022. The Vic Youth Champs event 16-19 April 2022 will act as the selection event for the Australian Youth World's team for 2022 and for the National Youth Camp sailors. The Youth Camp itself will run from 20 – 23 April 2022.
The four-day camp will comprise guest speakers, education sessions, class based technical coaching for two days and individual and team problem solving challenges. It will be based at Royal Yacht Club of Victoria for on water activities and around the camp accommodation within the city of Melbourne for off water activities.
For further information, please contact Lesley Fasala – Performance Pathway Coordinator Lesley.fasala@sailing.org.au or Ash Brunning – Performance Pathways Technical Manager Ashley.brunning@sailing.org.au
---