New Australian Laser App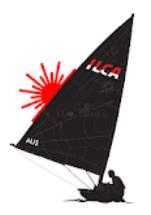 Thanks to a VLA initiative and finance we now have a new mobile app which each Australian Laser district can use and which will provide notifications, information, documents, results etc. relevant to the district and regattas.
Many sailors will have seen how useful this information and notifications are for regattas when a similar app was used at the Victorian 2020 events earlier in the year.
The app is free on the Apple App Store and Google Play Store – just search "Australian Lasers" and look for the distinctive app logo or click on one of the links below.
Apple App Store
Google Play Store
You will get notifications of any new information on one Australian Laser district and one Regatta which will be the last district and last regatta which you accessed. You can also see National Laser results, messages and documents by selecting the ALCA icon on the home screen.
---
Laser Regatta at Gove – Arnhem Land NT
In September 12 Lasers were shipped on three trailers from Darwin joining 11 local boats to compete in the Gove Sailing Regatta at Gove Boat Club on the north eastern tip of Arnhem Land on the Gulf of Carpentaria. This is one of the most remote sailing clubs in Australia (and possibly the world).
The regatta was sailed on the beautiful waters of Melville Bay in front of the club, an area that is well known for its good fishing and large crocodiles, adding some extra excitement to Laser sailing.
The racing was over three days from 26 to 28 September with five races each day. The age of the Laser sailors ranged from 13 to 68 years.
NT Laser President Gary Martin's report on the event is HERE.
---
Aluminium Radial Bottom Sections to be Used for Olympics
The ILCA has confirmed that Aluminium Radial Lower Masts will be used as supplied equipment for the Women's Single Handed Dinghy event in the Tokyo Olympic Games Sailing Competition.
Although the composite lower mast became class legal for competition world wide in the Radial class beginning 1 September 2020, its use may be restricted in some additional events leading up to the delayed Olympic games in Tokyo (currently scheduled for 2021).
ILCA says that the race documents for the remaining Olympic qualification events (Europe and Asia) will be amended to only allow use of the aluminium Radial Lower Mast. Note that an announcement of the dates and locations of the Olympic qualification events is expected soon and ILCA will pass along that information as soon as it becomes available. 
---
Oceania Fiji Laser Event Cancelled
The third running of the the 2020 Oceania Fiji Laser Masters and Open Championship which was to be held from 26th to 30th October 2020 at Denarau Island Fiji has been cancelled due to COVID-19 travel restrictions.
---
Australian Laser National Championships Changes
Australian Sailing has announced HERE that it has ceased running Australian Youth Championships. It will continue to run State Youth Championships once COVID-19 orders allow.
In their announcement AS say that clubs are at the centre of a sustainable future for youth sailing and that the development of a club based coaching program is a priority for them. They also say that resourcing will be dual focused;
Helping to develop sailors so that they stay engaged at their club and remain lifelong members of our sailing community
Provide opportunities for aspiring athletes to progress from club to national level
ALCA welcomes this change and AS's Youth initiatives.
Following AS's change ALCA will be placing additional emphasis on Youth at our Australian Championship events. The Laser Australian Championships already include Youth categories as cube events. These championships will become the selection event for the Laser sailors in the World Sailing run Youth Sailing World Championships and are and will remain the ranking events for applicants for all ILCA World Championships.
ALCA will rename the Australian Championships as Australian Laser Open and Youth Championships. Going forward these championships will always be run as separate events from the Masters while the Australian Laser Masters will be run as a separate annual event.
The Australian Open and Youth Championship 6 year rotation around the states will be unchanged though as previously advised the WA event at Fremantle SC due to COVID-19 will be postponed for one year.
The separate Australian Masters event will be held on a three year rotation around the east coast mainland states.
It is expected that with the greater focus on youth in the National Open and Youth Championships and with the increase in emphasis and numbers in the 4.7 at these events the Laser Nationals will continue to grow and prosper.
The separate National Masters events have always been popular and very well attended. ALCA considers that running more of these will increase Master's participation and interest.
The rotation sequence for these events will be as follows:
| | | |
| --- | --- | --- |
| | Open & Youth | Masters |
| Year | 1-8 January | February |
| 2021 | No Event | No Event |
| 2022 | WALA (Fremantle) | VLA (Venue TBA) |
| 2023 | NSW & ACT (Georges River) | NSW & ACT (Port Stephens) |
| 2024 | SALA | QLA |
| 2025 | QLA | VLA |
| 2026 | TDLA | NSW & ACT |
| 2027 | VLA | QLA |
---
2020 Women's Regatta Cancelled
Double Bay Sailing Club have decided to cancel this year's Women's Regatta.
The decision follows from the NSW Office of Sport recommendation last week that community sports organisations cease activities that result in the mixing of participants and staff from different regions including participants from different regions within Greater Sydney.
DBSC Commodore Andrew Cox's notice on the event is HERE.
The club is really keen to run the event and it has been scheduled for 25-26 September in 2021.
---
2021 Australian Laser Championships Postponed
Due to uncertainty about COVID-19 health orders and border restrictions, ALCA in consultation with event organisers WA Laser Association and Fremantle Sailing Club (FSC), has decided to postpone the 2021 Australian Laser Championships to 1-8 January 2022 at FSC.
The Australian Open Laser Championship rotation order is unchanged so the event after Fremantle will be the NSW & ACT hosted championship at Georges River Sailing Club 1-8 January 2023.
As you may be aware Australian Sailing has cancelled their Australian Youth Championships 2021 which were to be held at SoP YC WA. They had earlier conveyed their decision not to run National Youth Championships after 2021.
As there will be no 2021 Australian Championship event the ALCA AGM will be held online instead. The AGM will be held by Zoom on 15 December 2020. Details and arrangements will be conveyed closer to the meeting date.
---
SPLM Cancelled Due to Travel Restrictions
Queensland Laser Association has cancelled the South Pacific Laser Masters scheduled for 7-10 August at RQYS. An open Laser event over the weekend 8-9 August will be run instead for those who are in, or can enter, Queensland.
QLA President Michael Wilson has issued the following release.
On behalf of the QLA I'm disappointed to advise that we have been forced to cancel the South Pacifc Laser Masters (SPLM) regatta due to competitors from New Zealand, Victoria and Greater Sydney being unable to attend.
If you have already entered we are in the process of returning your entry fee via RQYS.
In lieu of SPLM we are intending to hold a two day regatta, the Queensland Mid-Winter Laser regatta, on the same weekend which will be open to all Laser sailors, not just Masters. If you can travel to RQYS for the 8th and 9th August we would love to see you at this regatta.
A Notice of Race and entry registration will shortly be available on the RQYS web site.
---
ALCA COVID-19 Championship Policy
ALCA has issued a policy document to cover the naming and awarding of cubes and perpetual trophies when sailors are restricted from attending National or District (State) Championships due to COVID-19 health orders.
The policy document is HERE.
Due to uncertainty around the opening of Australia's external borders it has been decided not to incorporate the Oceania Championships with the Australian Championships 2021 in Fremantle.
---
SLM – Active Sailing Clubs
Our ALCA Youth Representative Don Elks has been working since 2002 developing and perfecting a club level dinghy training program which generates membership growth for junior through to adult sailing. The program is titled Structured Learning Methodology SLM.
The program assures that every dollar invested by participating clubs delivers quality training, member growth, and retention at the lowest marginal cost. The program is simple to operate and it adapts to any fleet structure. Under the program coaches acquire knowledge and improve on the job. With a functional training capability clubs can raise funds, run courses and events.
Trials so far are demonstrating real benefits at community based as well as large professionally staffed clubs. Trials of the program are ongoing at Fremantle SC, Hunters Hill SC, South of Perth YC, McCrae YC, Brisbane SS and starting up at Mornington YC and Royal Sydney YC.
Don Elks is currently gauging the level of interest in SLM to decide how best to support more clubs. If you or your club may be interested please have a look at the SLM site HERE and get in touch with Don using the form, the email or phone listed on the Contact tab.
---
COVID-19 Restrictions Information Hub
Australian Sailing has an information hub with all the latest information and advice on COVID-19 restrictions. They also have an archive their COVID-19 related news stories and updates.
The information hub is HERE.
---
Interview With Two Toms
Interesting talk with the two Toms Slingsby and Burton with Ronstan's Stephen Brayshaw.
What does the sailing journey of an Olympic champion look like? Training and sailing tips on how to become a better Laser and Moth sailor look HERE .
You can see Tom Slingsby in the gold medal race in the London 2016 Olympics HERE.
---
She's Back – The Women's Regatta 26-27 September
The Women's Regatta hosted by Double Bay Sailing Club in Sydney will be held on 26 and 27 September 2020. This will be the first Australian Laser regatta of the 2020-21 season.
The event will be open, as hopefully the state borders will be by then, allowing full interstate participation as in previous years.

After the success of the 2018 and 2019 regattas, the DBSC organising team of Clare Alexander and Christine Patton are back to present the not-to-be-missed annual event for women Laser sailors of all ages and abilities.
Sailing training and competition in all classes has been affected by the COVID-19 restrictions, so the first Laser regatta in Australian waters will certainly generate excitement in the community and start the season on a high.
The event format will be adapted to the Public Health advice at the time and will include two days of racing on Sydney Harbour, sailing workshops/clinics, group dinner, and prizegiving.
The flyer for the regatta is HERE and you can find the expression of interest HERE
---
Progress With New Class Builders
Despite COVID-19 new class builders are progressing with production from the three new European builders expected in the European Summer.
The reasons for the changes to the class builder arrangements stemming from the requirement by World Sailing for open supply of Olympic equipment are covered in our earlier post HERE.
Six of the seven builders originally selected are progressing towards commercial supply of hulls. These are;
Devoti Sailing s.r.o. (Poland)
Element 6 Evolution Co Ltd (Thailand)
Nautivela srl (Italy)
Ovington Boats Ltd (United Kingdom)
Qindao Zou Inter Marine Co., Ltd (China)
Rio tecna srl (Argentina)
Current builders PSA and PSJ are retained.
Once the hull supply is bedded down ILCA will be moving to open up the supply of parts – spars, foils and sails. A full description of the ILCA arrangements and plan is HERE.
---
50th Anniversary for the Laser coming up September 2021
ILCA are considering a proposal to promote to sailors, class districts, sailing clubs and associations around the world to encourage holding a fun day of racing, or just sailing, a Laser to celebrate the `boat and the class' 50th anniversary.
Clubs (and/or individuals) will be encouraged to organise a regatta or a single race, or to just to get out for a fun sail in a Laser, new or old.
The proposal being considered is HERE.
If you have ideas let us know.
The background to the Laser origins is;
In Autumn of 1970 the prototype Laser (called the Weekender at the time, with "TGIF" on the sail) entered and won the America's Teacup regatta in Wisconsin. The boat was named "Laser" in November that year.

Production started over the winter months and the first boats starting to rapidly sell in 1971. The first large regatta was the 1971 North American Championships (won by Dick Tillman); hence, 2021 will be the 50th anniversary of Laser racing and the class association.
---
Update on Relaxation of COVID-19 Restrictions
Australian Sailing have issued information from their enquiries on changes of COVID-19 restrictions in effect from 15 May.
In most states the easing allows gathering outdoors of up to 10 people (equals 10 Lasers) up from 2 previously. The new normal 1.5m and 4m² distancing rules apply.
AS says that at this stage formal racing is not allowed.
You can check AS's specific advice relevant to your state on their COVID-19 Information Hub HERE.
---
Remaining 2020 World Championships Cancelled – 2021 World Events Announced
International Laser Class Association has been trying to find a viable arrangement to allow the Radial and 4.7 Youth and Under 21 World Championships to proceed. These events were scheduled for July and August in Italy and Poland. ILCA have now concluded that the three events can't be run and they are cancelled. Notice is HERE.
It was fortunate as it transpired that, in spite of bush fire smoke and some ordinary winds, the main Men's and Women's Laser Worlds and the Radial Men's Worlds were able to be concluded at Sandringham before CV emerged.
Planning for 2021 events has proceeded and dates and venues for five of the World Championships have been announced HERE. These and our Australian and Oceania events planned for 2020/21 are listed on the Events Page of this site HERE.
---
Eight Bells – Ward McKimm
It is with sorrow we record the passing of Canadian Ward McKimm (1927-2020). Ward was one of the primary founders and drivers behind the Laser Class.
As reported by The Globe and Mail of Canada , "In the 1970s, he left the practice of law to join his friend and former International 14 sailing partner Ian Bruce to develop the Laser sailboat, which eventually became and still is the largest sailboat class in the world.
The first North American Laser Championship took place in 1971 and the first Laser World Championship in 1974. Ward participated in these and many later Laser championships and became one of the world's top Laser sailors.
---
Summer of 2020 Event Report
It takes a huge amount of strategy, planning and organisation and hard work to run successful large high profile sailing events.
The brilliant team in the Victorian Laser Association under Event Director James Mitchell and VLA President John d'Helin along with more than 100 volunteers and full support from hosting clubs Sandringham YC and Royal Geelong YC did a fabulous job organising and running the six events of the Summer of 2020 in Melbourne earlier this year.
There were 850 entries for the six events and 300 for the Laser World Masters which unfortunately had to be cancelled due to the CV. The sailors came from more than 40 countries. There are posts covering each of these events earlier on this site.
James has prepared a post event report which is essential reading for folks contemplating running sailing events on this scale. James' report is HERE.
---
Suggestions for Changes to ILCA Constitution
While we have been getting on with sailing and enjoying a great summer of sailing the International Laser Class Association (ILCA) has been going through a few dramas. Starting with the retention of our Olympic status leading to the need to open up the market for class builders complicated by trade mark issues and the licensing of new builders around the World – and did I mention a World pandemic leading to the cancelling and rescheduling of World Championships and the Olympics.
In spite, or perhaps in part because of these dramas, ILCA have undertaken a review of our nearly 50 year old and much amended constitution. This review hopefully will address issues resulting from the recent builder and trade mark changes but also to better equip the class to continue to prosper for the next 50 years.
Much of the existing constitution, which is online HERE, is still highly relevant so the idiom concerning babies and bath water will be respected. As well any changes will need the support off at least 2/3rds of the membership to be passed.
ILCA is calling for suggestions for changes from members. The details of how the change process is planned to go and how, where and by when members can suggest changes is on the ILCA web site HERE.
If you want to have your say now is your chance.
---
Interview with 2021 Olympic Rep Mara Stransky
You can see a QLA interview with Australia's 2021 Laser Radial Olympic representative Mara Stransky HERE.
There is a short piece on Mara from Channel 10 Brisbane broadcast on 27 April HERE.
if you would like to donate to Mara's Olympic campaign, you can do so through the Australian Sports Foundation (ASF). The donations are tax deductible.
The link to Mara's ASF funding page for donations is https://asf.org.au/donate/mara-stransky/
The ASF Terms & Conditions under which you are donating can be found at the bottom of the ASF Home Page"
---
European Laser Event Plans
We were fortunate to get almost all our season's events in before CV took over. Spare a thought for the Northern Hemisphere sailors – it looks like their busy 2020 season is shot.
For sailors who might have been interested in competing in Europe in 2020 most of the Europa Cup and Euromasters events have been rescheduled (in the hope of the situation improving) or cancelled.
Please refer to the EuroILCA web site HERE for details.
For future planning EuroILCA are scheduling their 2021 season with the following dates and venues.
Senior Europeans Varna ( Bulgaria ) 15 to 22 May 2021
Radial Youth Europeans Kaštela Croatia) 26 June to 3rd July 2021
4.7 Europeans Travemünde (Germany) 23 to 31 July 2021
Masters Europeans Arco (Italy) 23 to 29th July 2021
U 21 Europeans Cyprus 9 to 16th October 2021
---
Can I exercise on my Laser?
To relieve the tedium of life indoors most Laser sailors are getting out for regular exercise which is both conditionally allowed and encouraged under current Government regulations in most jurisdictions.
The NSW Government Office of Sport says on their web site that during the COVID-19 pandemic "Where possible, it is important sporting clubs and organisations continue to allow people to exercise, so long as social distancing is practised and rules around public gatherings of no more than two people are complied with."
As we know sailing your Laser gives you a pretty good work out on most days and a few sailors have asked can sailing a boat be counted as exercise under the new order of things. Well the answer is yes with some sensible restrictions unless you are in Victoria where all forms of boating are not exercise but a recreation and are not allowed.
You can check on details of restrictions and updates for your state on the web sites linked below.
---
Status of Remaining 2020 ILCA World Championships
ILCA has reported on the status of the remaining three 2020 World Championships HERE.
2020 Under-21 Worlds July in Malcesine, Italy
2020 4.7 Youth Worlds August in Arco, Italy
2020 Radial Youth Worlds August in Dziwnów, Poland
In summary right now these events are under review as the COVID-19 situation in Europe (and the World) is very uncertain. Sailors interested should monitor the ILCA web site for updates.
---
Tokyo Olympics delayed to 2021
The IOC has announced that the Tokyo Olympics (sailing in Enoshima) will be delayed "to a date beyond 2020 but not later than (northern hemisphere) summer 2021".
The IOC announcement is HERE
Australia has qualified for all 2020 Olympic sailing events except the Men's and Women's RSX. Matt Wearn WA and Mara Stransky Qld have been nominated by Australian Sailing to represent us in the Lasers in Tokyo. There is a full listing of all Olympic sailing classes, which countries have qualified and who will represent them HERE.
World Sailing is keeping a list of cancelled or rescheduled Olympic classes events on its website HERE.
---
Oceania & Australian Masters – Geelong
The Oceania & Australian Laser Masters Championship was concluded at Royal Geelong Yacht Club on 17th March. Only three of the scheduled four days were sailed due to hightened COVID-19 risk.
It was unfortunate but inevitable that the following Laser World Masters series was postponed with arrangements to be announced at a later date.
Most of the truncated series was sailed in it shifty winds with big changes in wind speed making it challenging for the RO and the sailors alike.
The Standard Fleets finished two races each day while the Radials after several attempts to get a second start on day two finished with just 5 races completed for the series.
In the Standard Masters Brett Beyer had a convincing win dropping his second place in the last race to count five bullets. Brett won from WA's David Whait who beat Andrew Dellabarca from NZ by a tie break. Gavin Dagley from Victoria won the GM's also by a tie break from Alan Davis GBR with Jan Scholten from NSW third. Michael Keaton from NZ won four races to take the Standard GGM cube and Matt Blakey Vic (ex of NZ) likewise won four races to claim the Standard Apprentice Master cube.
In the Radials the largest fleet the GM's with 34 competitors was won by Queenslander Mark Kennedy from Swede Ulf Myrin and David Early from NSW. The Great Grand Masters Radial was won by Bill Symes USA. Bill defeated Canada's Paul Clifford on a tie break after Bill won the last race. Jeff Loosemore from NSW was third. The Legends was won convincingly by current World Legend champion Kerry Waraker QLD. Owen McMahon Vic won the Radial Masters with a race to spare from New Zealander Edmund Tam with Rohan Allen Vic third.
The top woman sailor and cube winner was Vanessa Dudley from NSW.
The full results for the event are HERE.
John Emmett was the only Radial Apprentice and apart from winning his division he recorded some interesting interviews which are linked below;
ILCA Hall of Fame and multiple World Laser Masters Champion Peter Seidenberg
Alan Davis – close second Standard GM
Michael Keaton and Garry Lock – first and second Standard Rig GGM
Vanessa Dudley – Women's cube winner
The event web site with more reports and stories is HERE
There are lots of event photos by Jon West HERE
---
New ILCA Handbook Now Available
The 2020 ILCA Handbook containing Constitution, Class Rules, contacts, World Championship winners and more is now available for download HERE.
---
2020 ILCA Laser Masters World Championships – POSTPONED INDEFINITELY
Based on safety and public health factors related to the COVID-19 pandemic, the ILCA World Council and local event host have decided NOT to proceed with the 2020 ILCA Laser Masters World Championships as scheduled on 21-28 March 2020 in Geelong Australia.
The smaller entry preceding Oceania & Australian Laser Masters event is proceeding.
The ILCA notice on this decision follows.
We understand that some sailors may already be on site, other are en route and some have imminent departures. Given the extreme rapidity of developments and the uncertainty surrounding travel and participation in this event, the decision to take this extraordinary step was decided to be the most prudent course of action under the circumstances.
The Australian government has now issued advise against non-essential, organized public gatherings of more than 500 people as a precaution to reduce community spread of the virus. With the number of competitors, spouses, event personnel, and visitors expected, ILCA has chosen to heed this government health advisory.
Whether the event will be rescheduled to a later date or cancelled will be determined in the near future. Refund arrangements will also be addressed and communicated with entrants as soon as practical.
---
Tourism Fiji Laser Masters Open 2020
The 2020 Fiji Laser Masters Open will be once again held on the beautiful Denarau Island, Fiji.
Warm waters and perfect breeze will greet you on your arrival at the event venue, the luxurious Sofitel Resort and Spa.
Luxury suites, sparkling swimming pools, world-class cuisine, shopping, adventure options and best of all world class sailing conditions.
A fleet of PSA Laser charter boats are onsite for the event, just turn up and sail in paradise!
Laser Standard and Radial rigs from Monday 26th to Friday 30th October 2020. Entries are opening soon.
The event web site is HERE.

By popular demand the three day coaching session is returning to the event this year. The coaching will be before the event 22 to 24 October and cost is $600 AUD.
Spaces are limited so get in quick. Info is HERE.
---
South Pacific Laser Masters RQYS
The SPLM is on again this year at the Royal Queensland Yacht Squadron 9-13 July 2020.
This is always a great event with top organisation at a fabulous club.
You can get accommodation a stones throw from the rigging area and the club restaurant and bar.
The flyer for SPLM 2020 is HERE.
Entry is $200. This includes the Laser Forum on Thursday evening and the event dinner on Saturday night.
You can get information and enter HERE.
---